Westclox 1964 Big Ben Classic Analog Battery Operated Alarm Clock White 10611QA
10611QA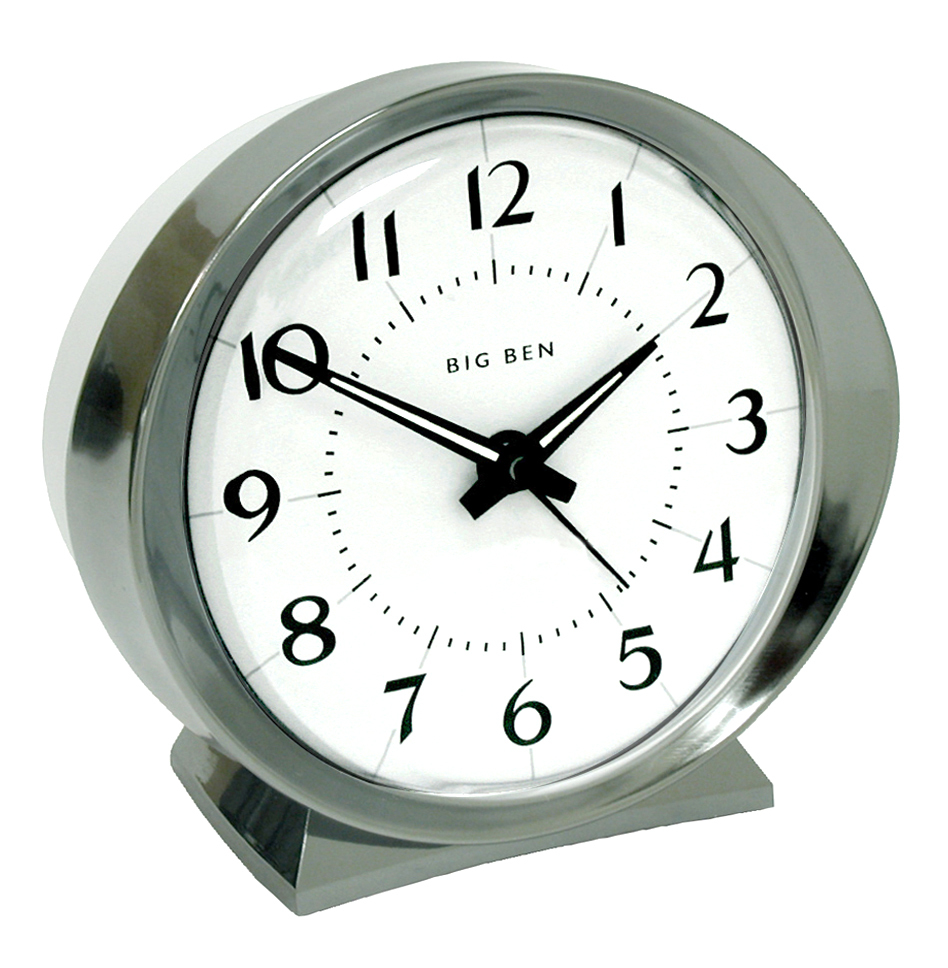 The Westclox 1964 Big Ben Classic 10611 alarm clock is an attractive timepiece that will be a striking addition to your nightstand. An analog reproduction of the original clocks produced by Westclox between 1964 and 1981, this real-bell alarm clock enhances any bedroom decor with a hint of retro.
The nickel metal bezel and base are perfectly complemented by the white molded casing. The 3/8" black numerals against the 4" white dial are clear and easy to read from across the room. Protected with a shatterproof acrylic lens, the black hour and minute hands have luminescent centers that glow for a short time at night.
The spring mechanism makes a faint ticking sound and the loud old-fashioned bell is sure to wake heavy sleepers.
Designed to sit on a nightstand, shelf, desktop, or any flat surface.
This clock is battery operated.
Instruction Manual included.
Key Features:
Authentic 1964 Big Ben Classic design
Quartz Analog time and loud bell alarm
Nickel plated metal bezel and base
White molded plastic case
Dimensions:
Width: 5 inches (127 mm)
Height: 4-3/4 inches (121 mm)
Depth: 2-1/2 inch (64 mm)
Dial: 4 inches (102 mm)
Imported.