Westclox Clock Departments
Westclox Classic Alarm Clock Full Size 47602
47602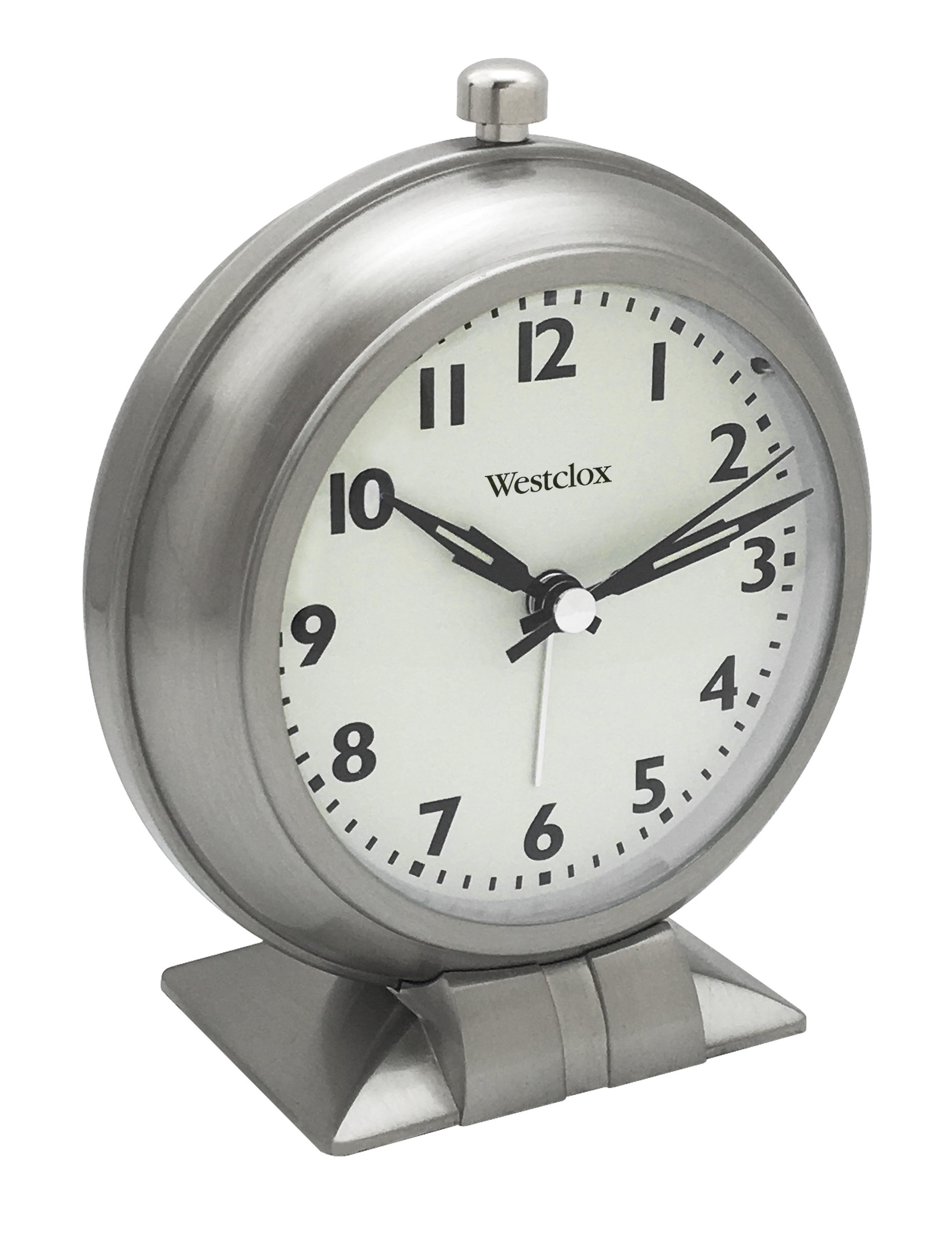 The Westclox Classic alarm clock 47602 has all the solid, good looks of a classic from 1939, but with the convenience of a battery to make sure that you don't miss a minute. This real-bell alarm is loud and strong, and won't let you miss wake up time. The handsome steel case, and clear black numerals on an off-white dial are a perfect addition to any decor, both at home or the office. Modern perks include a snooze feature and light on demand. Quartz movement uses 1 AA battery, not included.
Polished steel trim with white plastic rear casing
White clock face
Metal bezel, case and stand
Glass face
Loud real bell alarm
Snooze
Light on demand
Dimensions: 4.75" W x 5.5" H x 2.5"D
(Looking for something smaller? Check out style 90010 for a smaller clock with the same great looks.)
Imported.