Westclox Clock Departments
Westclox 1964 Baby Ben Classic Analog Battery Alarm Clock Almond 11605QA
11605QA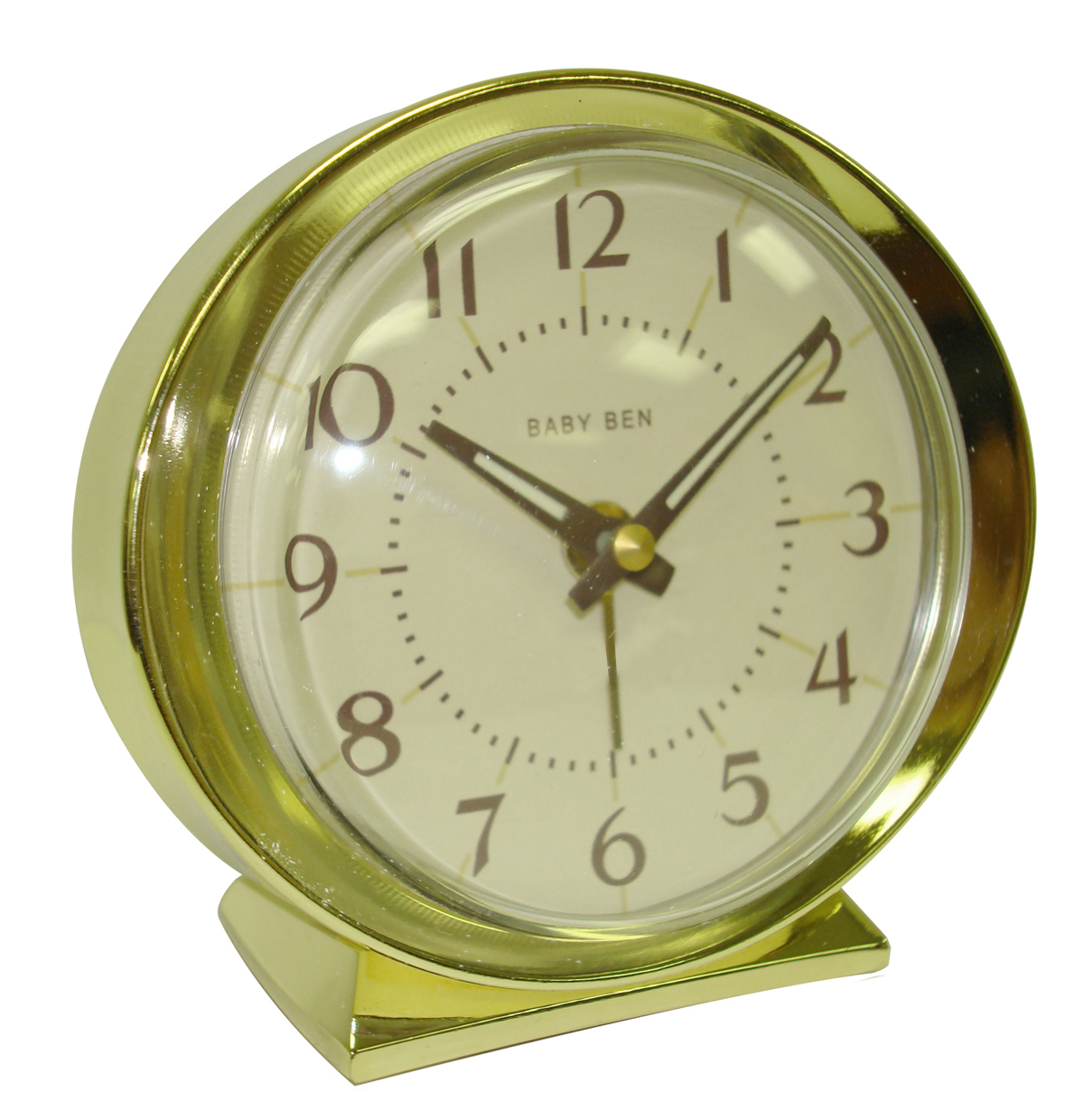 The Westclox 1964 Baby Ben Classic 11605 alarm clock is an attractive timepiece that will be a striking addition to your nightstand. A reproduction of the original key wound clocks produced by Westclox between 1964 and 1981, this battery operated, real-bell alarm clock enhances any bedroom decor with a hint of retro.
The brass metal bezel and base are perfectly complemented by the almond molded casing. Although compact, the 1/4" brown numerals against the almond dial are clear and easy to read from across the room. Protected with a shatterproof acrylic lens, the brown hour and minute hands have luminescent centers that glow for a short time at night.
Designed to sit on a nightstand, shelf, desktop, or any flat surface.

Instruction Manual included.

Key Features:
Authentic 1964 Baby Ben Classic design, battery operated
Analog time and loud bell alarm
Luminous hands for night viewing
Brass plated metal bezel and base
Almond molded plastic case
Dimensions:
Width: 3-1/2 inches (89 mm)
Height: 3-3/8 inches (86 mm)
Depth: 2-1/2 inches (64 mm)
Imported.