Westclox Clock Departments
We will be closed for the week of Passover, from 4/19 – 4/26. We will resume processing orders and shipments on Monday, 4/29.

LCD Square Alarm Wall Clock
55006BK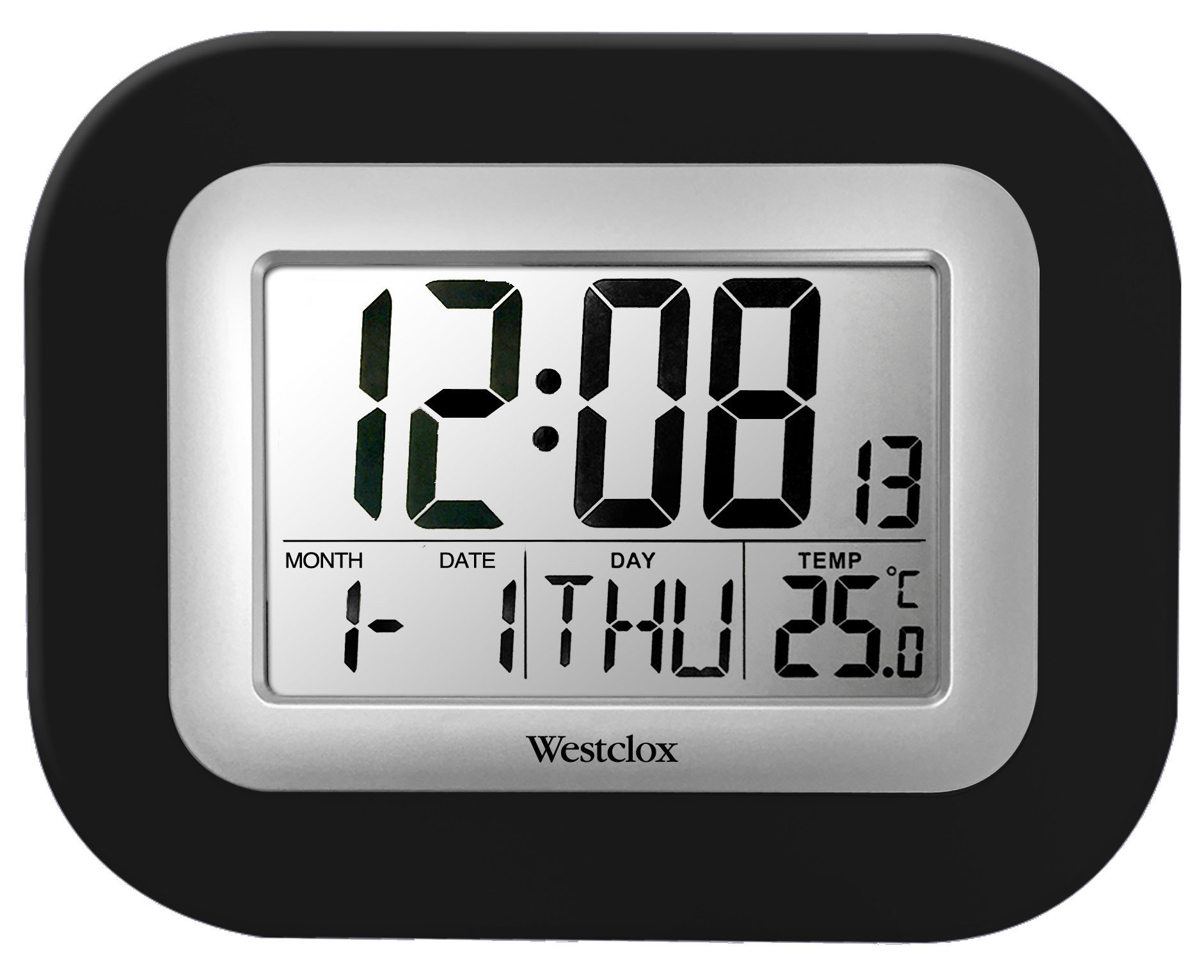 This is my favorite wall clock! Also a wall clock, also an alarm clock, and big enough to see from across the room without any annoying light shining at night. (It also has a stand and can stand on a desk or night table.) I must say, though, that I have never tried to use the snooze feature, since it wouldn't be practical to get at on the wall...
7.75" X 5.5"
Extra Large 2" Time Digits
Alarm
Month / Date / Day
Temperature
High Gloss Finish
Metallic Silver Bezel
Requires 1 AA–not included